Our most active experience, this tour spends more time in Hawaii Volcanoes National Park than any other. We begin our travels over the volcanic landscapes of Saddle Road, and head to a lava tube to descend into caves formed by an 1881 Mauna Loa eruption. At Hawaii Volcanoes National Park, our primary hiking destination, we'll hike the Thurston Lava Tube and Kilauea Iki trail before cruising down Chain of Craters road. Our last stop is a gorgeous view of the amazing Rainbow Falls.
Saddle Road
Traversing the Big Island from west to east, this 54-mile highway passing between Mauna Kea and Mauna Loa connects the Kona and Hilo sides of the island. View rolling pastureland, dried lava flows, lush rainforests, desert and moonlike fields as well as the largest military training reserve in Hawaii. The highest point on the road is at 6,632 feet elevation.
Kaumana Caves
An 1881 lava flow from a Mauna Loa eruption stopped just short of Hilo, the island's biggest city. Venture through a lava tube created by that flow.
Hawaii Volcanoes National Park
This expansive park is home to two active volcanoes, Mauna Loa and Kilauea, and 150 miles of hiking trails through craters, deserts and rainforests. Tour the Visitor Center, see and feel the heat of steam vents rising from cracks in the earth and view the Halema'uma'u caldera before hiking the Thurston Lava Tube and Kilauea Iki crater trail. Marvel at the volcanic landscape of Chain of Craters Road. This tour is active, with moderate levels of hiking difficulty. Good hiking shoes are required.
Rainbow Falls
Flowing above a natural lava cave, Rainbow Falls cascades 80-feet down into the Wailuku river below. It is said that the Hawaiian goddess Hina, mother of the storied demigod Maui, dwells in the lava cave behind the falls. Rainbows often appear in the mist, enhancing the picture perfect scenery.
"We loved our Circle Island Tour with Kailani Tours! This is a great way to see the island and learn all about its people and history."

-Emily Gabriel on Google
"Exceptional Volcano tour -- can't miss!! Hawaii Small-Group Volcano Experience with Lunch and Restaurant Dinner We booked the deluxe volcano tour and absolutely loved it! So many incredible sites to see on the Big Island -- coffee farm, a beautiful black sand beach with turtles, and of course the erupting volcano…"

-Lisa N on Trip Advisor
"Fabulous tour with an excellent tour guide Zackary! Big Island Circle Tour and Volcano: Coffee, Wine, Waterfalls and Hamakua Coast Zackary provided a fabulous all day experience as our tour guide! Pick up was prompt, and Zack even offered the front passenger seat if we were prone to motion sickness. Zack was very friendly & knowledgeable which made all of us feel welcomed."

-Z3782VIgaryd on Trip Advisor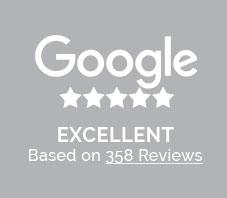 Our private, chartered tours can be customized and designed based on your personalized preferences and needs. Please contact us directly to book a private tour.