11 Hours

Easy

Breakfast & Lunch
Experience the different districts and microclimates of Hawaii Island in one day. This tour showcases the best of the island, with views of Kona, Ka'u and Hamakua coastlines, complete with our favorite stops in between. Begin by sampling the island's finest coffees and sweet treats before heading to a black sand beach and Hawaii Volcanoes National Park. Then, we end our tour at the scenic Rainbow Falls in Hilo before cruising back along the beautiful, lush Hamakua coast.
Premium Kona Coffee Farm
Cruise through the historic Kona district into the heart of coffee country. Breathe in the mountain air at one of our favorite coffee roasters while sampling a wide selection of Kona coffees. Enjoy a fresh island-style continental breakfast overlooking the expansive Kona coastline.
Punalu'u Bake Shop
Delight in fresh Hawaiian sweetbreads and malasadas from the southernmost bakery in the U.S., and grab extra for our next visit to Punalu'u black sand beach.
Punalu'u Black Sand Beach
This stunning beach is home to many nesting Hawaiian sea turtles. It is also a place where many Polynesian explorers first came ashore on the island.
Volcano Winery & Tea Farm
Enjoy a private farm and tasting tour exclusive to Kailani Tours' guests. Sample unique wines grown at 4,000 feet elevation on the slopes of a volcano.
Hawaii Volcanoes National Park
The crown jewel of the Big Island, this park contains two of the world's most active volcanoes—Kilauea and Mauna Loa, as well as many important historical and cultural sites. From sea level to Mauna Loa's peak at 13,667 feet, this park is a designated International Biosphere Reserve, and a UNESCO World Heritage Site. Explore the Visitor's Center, see and feel the heat of steam vents and view Kilauea and Kilauea Iki craters before taking a short hike through Thurston Lava Tube. 
Rainbow Falls
This 80-foot falls plunges over a natural lava cave and into the Wailuku River below. It is said that the Hawaiian goddess Hina, mother of the storied demigod Maui, dwells in the lava cave behind Rainbow Falls. On a sunny day, rainbows appear in the mist of the falls, making for a magical view.
"We loved our Circle Island Tour with Kailani Tours! This is a great way to see the island and learn all about its people and history."

-Emily Gabriel on Google
"Exceptional Volcano tour -- can't miss!! Hawaii Small-Group Volcano Experience with Lunch and Restaurant Dinner We booked the deluxe volcano tour and absolutely loved it! So many incredible sites to see on the Big Island -- coffee farm, a beautiful black sand beach with turtles, and of course the erupting volcano…"

-Lisa N on Trip Advisor
"Fabulous tour with an excellent tour guide Zackary! Big Island Circle Tour and Volcano: Coffee, Wine, Waterfalls and Hamakua Coast Zackary provided a fabulous all day experience as our tour guide! Pick up was prompt, and Zack even offered the front passenger seat if we were prone to motion sickness. Zack was very friendly & knowledgeable which made all of us feel welcomed."

-Z3782VIgaryd on Trip Advisor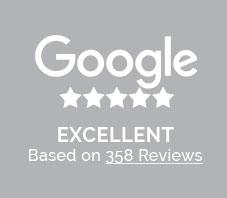 Our private, chartered tours can be customized and designed based on your personalized preferences and needs. Please contact us directly to book a private tour.