Volcano Express (Kona Departure)
8 Hours

Easy

Lunch or Dinner
Hawaii Volcanoes National Park is the crown jewel of the Big Island. If your goal is primarily to experience it while on the island, try our Volcano Express Tour. Leaving from two central pickup points, one in Kona and one in Waikoloa, this tour takes you straight to the volcano with minimal stops along the way, and maximizes your time in the park while minimizing time on the road. If Kilauea is erupting, the nighttime tour will include time to view the lava lake glow at night.
SOUTH ROUTE – Day
• Pick up in Kona
• Punalu'u Bake Shop
• Hawaii Volcanoes National Park
• Rainbow Falls
The day time tour of the south route is from 8am-4pm, and includes lunch. We first stop at Punalu'u Bake Shop and delight in fresh Hawaiian sweetbreads and malasadas before heading to Hawaii Volcanoes National Park. A sacred place for native Hawaiians, this UNESCO World Heritage Site contains two of the world's most active volcanoes—Kilauea and Mauna Loa. We'll explore active steam vents, and view Kilauea and Kilauea Iki craters before taking a short hike through Thurston Lava Tube. We then travel to Hilo town where we'll visit and enjoy the splendid sights of Rainbow Falls.
SOUTH ROUTE – Night
• Pick up in Kona
• Punalu'u Bake Shop
• Punalu'u Black Sand Beach
• Hawaii Volcanoes National Park
The night time tour of the south route is from 3pm-11pm with dinner included. First, we stop for fresh local treats from Punalu'u Bake Shop, before dipping our toes in the sand at the incredible Punalu'u Black Sand Beach–home to many nesting Hawaiian sea turtles. Then, as night time descends, we head to Hawaii Volcanoes National Park to explore the main feature of our tour. When Kilauea is erupting, a special stop is made for viewing the spectacular glow of the lava lake at night.
.
"We loved our Circle Island Tour with Kailani Tours! This is a great way to see the island and learn all about its people and history."

-Emily Gabriel on Google
"Exceptional Volcano tour -- can't miss!! Hawaii Small-Group Volcano Experience with Lunch and Restaurant Dinner We booked the deluxe volcano tour and absolutely loved it! So many incredible sites to see on the Big Island -- coffee farm, a beautiful black sand beach with turtles, and of course the erupting volcano…"

-Lisa N on Trip Advisor
"Fabulous tour with an excellent tour guide Zackary! Big Island Circle Tour and Volcano: Coffee, Wine, Waterfalls and Hamakua Coast Zackary provided a fabulous all day experience as our tour guide! Pick up was prompt, and Zack even offered the front passenger seat if we were prone to motion sickness. Zack was very friendly & knowledgeable which made all of us feel welcomed."

-Z3782VIgaryd on Trip Advisor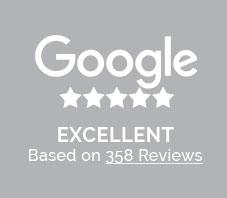 Our private, chartered tours can be customized and designed based on your personalized preferences and needs. Please contact us directly to book a private tour.